Carolina Eye Care has a passion in helping you find relief from the symptoms of dry eye.  We offer a comprehensive assessment to achieve long term results and not a short-term band-aid. This may include in-office treatments, prescription medications, dietary supplements, as well as at-home therapies.
Dry eye is a multi-factorial disease that results from an imbalance of tears on the eye surface and results in various symptoms. We specialize in the detection and early treatment of dry eye disease. This is critical to properly treat and manage this complex condition.
Someone with dry eye disease may experience one or all of these symptoms and can range from mild to severe. In mild case, symptoms can be so gradual that they are not recognized until we have treated the disease. Fortunately, we offer multiple types of instruments and tests to diagnosis dry eye in all levels of severity.
For effective therapy, you must first understand what is causing the problem. The eye surface is coated in a very thin and complex layer of tears to maintain its health. There are three different layers which are oils, water, and mucus. The correct dry eye treatment is determined by which layer is creating the imbalance of the tears. We treat them differently.
Treatments we offer include:
Intense Pulse Light (IPL)
Low Level Light Therapy (LLLT)
Lipiflow
Common symptoms include:
Tired Eyes
Blurry Vision
Fluctuating Vision
Excessive Tearing
Red Eyes
Gritty Sensation
Red Eyes
Itchy Eyes
Light Sensitivity
Glare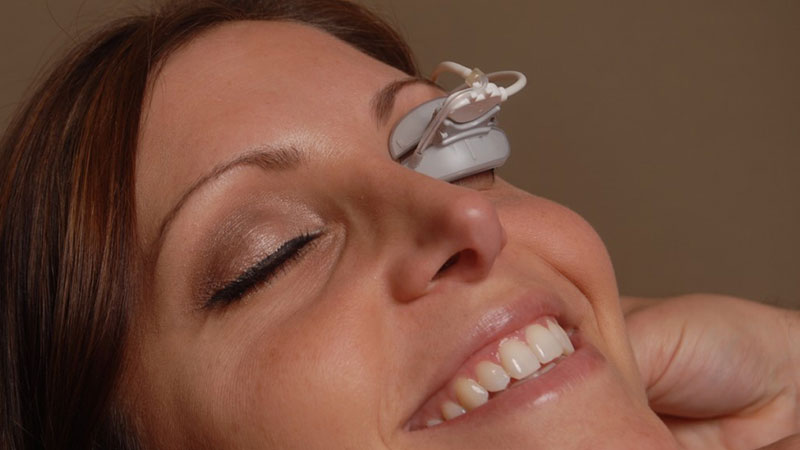 Lipiflow®
The leading cause of Dry Eye Syndrome is lack of oils on the top of the tear film due to gland malfunction or blockage. When LipiFlow treatment is properly applied, the glands can resume normal oil production or what is known as lipids. The new technology uses a drug-free, single use sterile device to gently stimulate the glands and bring relief to dry, itchy eyes.
LipiFlow treatment deals directly with the most common root cause of dry eye disease. It provides a warm and gentle heat to the eyelids while simultaneously applying a gentle massage.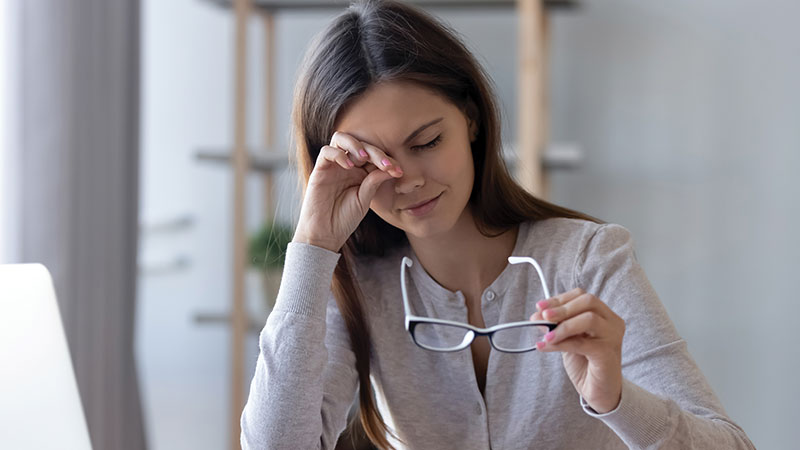 Equinox Low Level Light Therapy (LLLT)
Do You Suffer From Dry Eye?
Carolina Eye Care is now offering Marco Equinox Low Level Light Therapy (LLLT), the latest in dry eye treatment technology.
Comfortable, non-invasive procedure
15 minutes per session
No recovery time needed
For use on adults and children
It's quick and painless! Simply lay back with the Equinox mask on and relax as the warm light clears your glands. LLLT may also help decrease the appearance of facial wrinkles, acne and rosacea.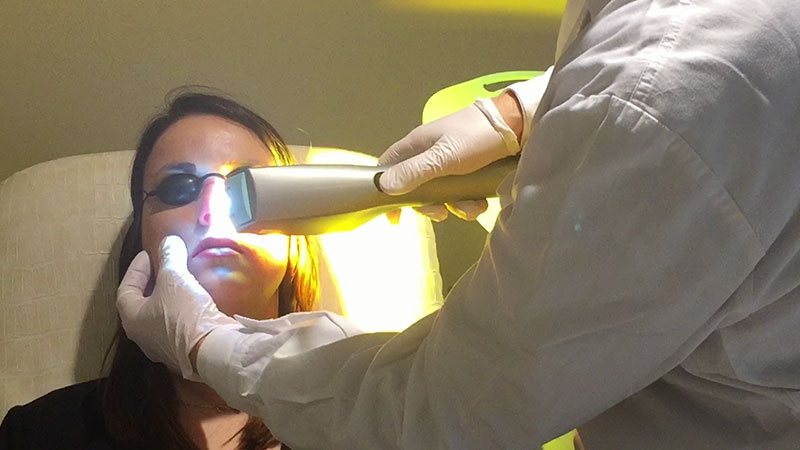 Optimal Power Energy® (IPL / Intense Pulsed Light)
Optimal Power Energy (OPE) ® is a Patented Broad Light Spectrum Technology. It is a polychromatic light that, thanks to thermal impulses, stimulates the Meibomian glands to resume normal activity. Applied to the periorbital and cheekbone areas, it stimulates the contraction of the glands by increasing the lipid flow and reducing the evaporation of tears.
The first step of the treatment consists of just 5 painless light shots (OPEⓇ / IPL) around the eye and on the inferior eyelid. This makes blood to flow better, dissipates blood vessels and improves the secretion of anti-inflammatory cytokines.
No gel required & Totally automated
Clinical research shows IPL treatment of dry eye:
Destroys the abnormal blood vessels that are perpetuating the inflammation
Decreases the level of pro-inflammatory mediators and inhibits the progression of the inflammation
Reduces the tear film osmolarity back to normal levels
Restores meibomian gland's morphology and functionalit.
Decreases Demodex mites stimulating infection leading to MGD